The 10 Ways To Launch Your Career Forward Without Leaving Your Bed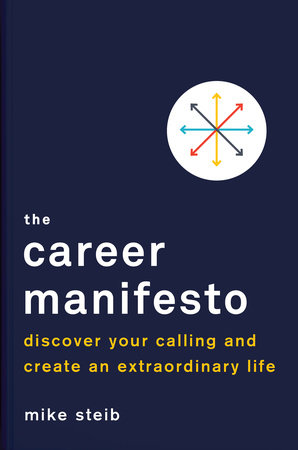 One of the things I'm most passionate about in life is spending as much time as possible in my bed under my fluffy duvet listening to my pop throwbacks and breathing in diffused essential oils. I'm also passionate about building a life and career that are awesome. Sometimes it doesn't feel like those two passions align as well as I wish they would. I live in a small Manhattan apartment with no living room and a tiny bedroom which means my bed is also my home office and I spend a lot of time in it. I'm laying in bed as I write this right now listening to Kesha thinking about taking myself out for some french toast.A lot of people like to set boundaries around working after hours or logging on to check emails when they're home, and I think that is great. But I personally get some of my very best work done from bed, so I wanted to find ways I could be productive and always be launching my career forward without having to do my actual job in bed.
I'm in the middle of a really good book by Mike Steib called "The Career Manifesto." In the book, Mike talks about how when most of us have free time, we just spend it watching TV. And he talks about how much of a waste that really is when you want to have an "extraordinary" life. I'm totally guilty of this. My automatic reaction to free time is going to Netflix to see if I've missed any new comedy specials. It's just the easiest possible way to spend time.
After hearing that perspective in this book, I'm really trying to see what I can do to reclaim the extra time that I have in the day. I'm of course not going to go cold turkey on Netflix. That's absurd. But I am someone who really cares that I'm doing what I can to live the most impactful version of my life. So I made this list of 10 things that I can do to launch my career forward from bed.
1. Read a book relevant to the path you want
As knowledge is power, and books are knowledge, this is just a good idea. Like I mentioned, I'm reading "The Career Manifesto" which feels like a treasure trove of knowledge that will absolutely help me in my work and become more intentional about the decisions and habits I make at work. If you can find a book and even just read 50 pages, you'll be better off.
2. Find a class you'd be interested in taking
When I'm in bed with free time, there is a 100% chance that at some point I will start to online shop. If you're already doing that, why not online shop for classes and workshops that you can take in the future? There are sites like CourseHorse.com that list all kinds of professional development courses. You can also search for a class on General Assembly, because who doesn't want to take a GA class? And if you haven't heard of SkillShare, you're missing out! They offer a huge library of modern online classes on their site and as a member, you get unlimited access. I've taken all kinds of quick classes on things anywhere from google sheets training to comedy writing. They have so much! It's kind of unbeatable. It's $9.99 after your free month trial.
3. Register for a networking event
In the same vein, you can use your time in bed to search online for events that are happening around you. There are plenty of places you can find events like this, and Eventbrite is an awesome place to start.
4. Find new industry leaders to follow
This is something I've been focused on this year because you're never going to convince me that social media is a waste of time. It's just how you use it that matters. There's a huge difference between reading tweets about your high school friends' lunches and reading tweets from industry influencers with info about your actual interests. If you take a step back to re-evaluate who you are following on social media and add some really thoughtful leaders, I'd mark that time as a success.
5. Take a personality test
I believe people should take a personality test once a year. There are tons, but I think the quickest and most accessible one is the Myers Briggs test on 16Personalities.com. They'll ask you about 10 minutes worth of questions and then give you hours of reading about yourself. They tell you all about your natural strengths and weaknesses, possible future career paths, and even tell you which celebrities have the same type as you. I'm an ENFJ, which happens to be the same type as Oprah and Obama. There seems to be a trend there...
6. Update your LinkedIn profile
LinkedIn is sometimes a lost art, but it's something you should keep looking nice. If you find yourself with an extra hour or two, log on and see what you're presenting to the world. You could choose to tackle any number of tasks, like writing a new bio, updating your current job, editing your skills, adding honors or new volunteer work, and just double checking that everything is perfect.
7. Edit your social media profiles
We're all guilty of posting embarrassing Instagram photos from college and pointless tweets from late nights out. Our parents told us that "everything you post on the internet is written in ink" which I understand, but also doesn't have to always be the case. I think it's a very good use of time to scroll through your social media profiles and delete (or archive) anything that could come back to bite you in the future.
8. Write a LinkedIn or Medium post about something you know
Whether you're an industry expert or not, there's absolutely no harm in writing a post about something you know. Even if you don't post it anywhere, challenge yourself to write one page about something you actually care about. It will help you out, I promise. And if you do post it, that's a great way to get your name out there.
9. Listen to a career focused podcast
If you're doing all these things and you need something to listen to in the background, switch on a relevant podcast! Podcasts are God's gift to inspired millennials. The one that I've been binging lately is the podcast called "How to be Awesome at Your Job" with Pete Mockaitis. He has guests on who talk about just that- How to be Awesome at your job. My favorite episode of this podcast has been episode 279 on "How to feel more alive at work" with Dan Cable. It's super light-hearted and productive, which is a perfect balance.
10. Write out your goals for the upcoming quarter
I saved the best for last. If you are someone who makes goals regularly, you know how important it is to really consider what goals you want to make and write them down. I think it's a really good idea to lay down in bed and really think about what you want out of the next 3 months. If you aren't someone who typically sets goals and you want to start now, check out my last post on how to set goals you'll actually achieve. This is the perfect way to get ahead without leaving your bed.
If you are in bed right now, and you have an hour, go back through this list and find one thing that you can do to launch your career forward today. An hour spent on Netflix is arguably an hour lost. An hour spent on your own development is undoubtedly an hour gained. Thanks for reading! Find me on Twitter or Instagram @therealbenhawes. Sweet dreams!
[latest_post type='boxes' number_of_posts='' number_of_colums='3' order_by='date' order='DESC' category='' text_length='250' title_tag='' display_category='1' display_time='1' display_comments='0' display_like='0' display_share='0']