My 3 Go To Podcasts Right Now
A few years back, a friend turned of mine me onto podcasts as an alternative to listening to music and I've never turned back. He told me all about how podcasts were more engaging and thought-provoking, and that was enough for me-- I love podcasts now! I even tried my hand at hosting one (The Dream Life with Benjamin Hawes) and it was super fun! It was a lot to keep up with so I am currently on hiatus, but nonetheless, I loved doing it! Today I was at the gym on the stair climber because I do that now, and instead of listening to my amazing workout playlist, I made the choice to listen to a podcast. It was great! I was laughing a ton and the time passed like no other. It made me realize that I wanted to share the podcasts I've been jamming to, and hopefully get some recommendations from you all in response! I am curious as to what I've been missing. See below for 3 of my go-to podcasts right now. 
1. The Daily by the New York Times
I can't believe how effective and informative this podcast is! Michael Barbaro is the host and he interviews people about what is going on around the world and in our government. It's timely and it's quick. I can turn it on when I leave my apartment in the East Village and be totally informed about the daily happenings by the time I get to work in Chelsea. If you struggle to find time to stay in tune with the news, this is the podcast for you!
2. Straight Talk With Ross Mathews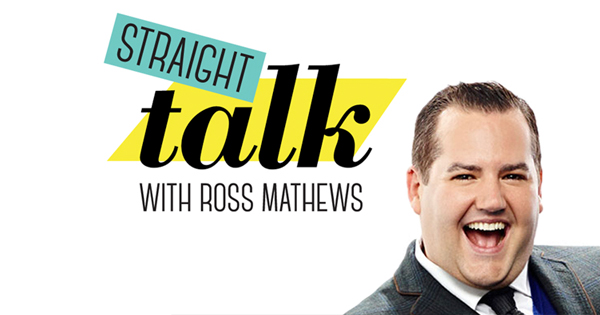 This is my light-hearted comedy pick.Ross says he is "The gay best friend you know you need and wish you had." I have actually been listening to this one for over three years, which is crazy. You might know him from his days on David Letterman, Chelsey Lately, Drag Race, and more recently Celebrity Big Brother. He is straight up funny. He sits around a table with his friends and has fun interviews with really cool people. You really feel like you're in the room with them and you can't help but laugh. I find myself quoting the show even though nobody knows what I'm talking about.
3. Super Soul Sundays with Oprah Winfrey
When I want to feel inspired or better connected with my feelings, Super Soul is the place to go. You already know this, but the way that Oprah gets people to tell their stories and open up about their own perspectives is magical. My favorite episode has been with Sheryl Sandberg talking about dealing with loss and grief. This podcast is a great way to get different perspectives on the things that really matter in life.
Those are my current favorites, but I'm 100% looking for more shows to fill my time as the sun will be coming back soon and I'll have more time to stroll around NYC and aimlessly window-shop and people watch. What are your favorite podcasts at the moment? Comment below, or catch me on Twitter or Instagram @therealbenhawes. Have a beautiful week, and don't forget to live your best life :)