How To Perfect The Benjamin Hawes Brand
People always tell me that I'm great when it comes to knowing who I am. They're right. I know all the ins and outs of the Benjamin Hawes brand, and I want to lay it out for you. Just in case you ever want to become my publicist.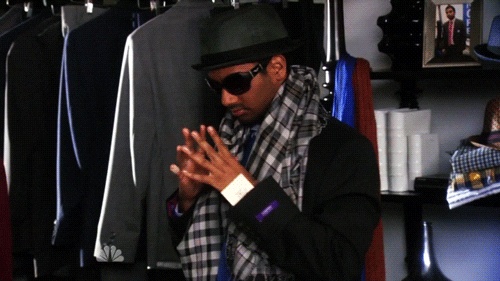 Here we go :)
Ben Hawes is always seen in public with:
Diet Coke in Hand

Apple Watch

Gold iPhone 6 with Gold Case

Brown or Black Shined Leather Shoes

Hair as perfect as possible
Food and Drinks:
Vodka Cranberry (with pineapple)

Angry Orchard Apple Cider

Venti Skinny Vanilla Latte (with no foam)

Fountain Diet Coke

Pulled Pork Sliders

Steak with A1, even if it doesn't "need "sauce

Cheeseburger plain with cheddar cheese only

Chicken Nuggets with Barbecue Sauce

Mega Stuf Oreos
Services Ben Stands By Exclusively:
Only flies with Southwest

Takes Uber or Yellow Cabs but never Lyft

Grocery Delivery with Fresh Direct or InstaCart

Laundry service with FlyCleaners

Chase Banking 

Google Docs, Gmail, Google Calendar

Amazon Prime

Spotify Premium 

Hulu Premium 

Netflix 

AT&T Phone and Data Plan
Colors for logos and decor:
Dark Red

Black

White

Silver

Glass

Silver confetti

Specks of silver glitter
Ben Hawes Anthems:
Party in the USA, Wrecking Ball, We Can't Stop, and Drive (Miley Cyrus)

Somebody To Love (Justin Bieber)

This is Why I'm Hot (MIMS)

Stacy's Mom and Someone to Love (Fountains of Wayne)

I believe In A Thing Called Love (The Darkness)

Stick Wit U (The Pussycat Dolls)

Fergalicious (Fergie)
Media That Inspires:
The Devil Wears Prada

Confessions of a Shopaholic

Any Seth Rogan or Zac Efron Movie

Sex and the City

The Office

Parks and Recreation

The Mindy Project

30 Rock

SNL
Recurring themes:
"Being a 6.5" when in reality he is a 9.2

Isn't impressed with his own education

He doesn't date, love will come when it comes, and that person will be a ten

Keeping a tab open at bars

Always moving forward, never looking back

Does not want children at all, but understands that may change

Talks about his mom a lot

Doesn't take himself seriously, ever.
Politics:
Ben knows what he thinks and feels, but doesn't post views to social media

Doesn't just read headlines and then act like he knows what he is talking about

Ben acts under the assumption that everyone else knows better than him on this one

When political debates spark in a social setting, Ben points out the differences in opinions and then lets it ride
The Look: 
Yes:
Always Clean Shaven

Hair does not go more than 3-4 weeks without being cleaned up

Shirt can be a patterned button down or hilarious tee for a more casual setting

Cold? Throw on a sweater, or crewneck from his own line

Wears Levis 510 Jeans or H&M Skinny black pants at all times

Adult Socks that go past the ankle. Patterned or Colored is a plus.

Nice, Clean, Leather black or brown shoes (size 10.5)

Herschel Backpack, never a messenger bag or briefcase
NO:
Wearing the Jersey of a pro athlete 

No Hats of any kind

Growing Facial Hair

Wearing Birkenstocks, Converse, Vans, or Crocs

Wearing Shorts
Things that would ruin the Brand:
Buying a Beatles Record on Vinyl

Watching Star Wars, Dr. Who, Lord of the Rings, or Game of Thrones

Anything Samsung, Microsoft, PC

Ordering a tall or grande coffee

Reading a book that is going to become a movie anyway
Ben always refers people to www.BenjaminHawes.com when possible. Always says it two times to make sure that people know to go to www.BenjaminHawes.com. That's www.BenjaminHawes.com. Thanks!