I'll just come out and say that this has been the best summer of my life, and I'm really sad to see it go. I have had such a blast, and I feel like a whole new version of myself that I'm so in love with. So much happened and I had so much fun. I wanted to sit down and reflect so that one day when I'm old and bored I can look back and remember the summer of 2017. When everything (outside of politics) went perfectly. The summer all the doors opened for me.
Here are the six things that happened that made this summer the best one of my life:
1. My 25th Birthday Bash
I really wanted to have a party to kick off the year that I could feel would be mine. In February, I sent a save the date for my bash and by June, my party planning committee and I came up with the gala of the year. People dressed to impress in Black and Gold, I had a cake with shirtless Nick Jonas on it, and a photobooth that was a real hit. This party meant something to me because it was the first time I felt like I had really built a life in NYC. I had lots of people to invite and I also something to say. My friends Kelly and Stephanie flew in from Chicago and Nashville, and that made it extra special. As I was setting up and getting ready at the bar, my mom walked in and surprised me. She had flown in from California for the night. I also was able to raise $3,700 for The Trevor Project, which does lots of great work for LGBTQ youth. All of those details coming together for one perfect night set the scene for the rest of the summer.
2. I Saw SJP On The Street
One of my bucket list items was to happen upon Sarah Jessica Parker on the streets on NYC. And this summer, that happened. She was filming something and I just stood across the street and watched her do her thing. I'm not kidding when I tell you this is a life highlight, and something I wasn't willing to die without doing. I was so thrilled, and I still am.
3. I Had So Much Fun In Tahoe 
I had a blast and a half celebrating one of my closest friend Alayna's bachelorette weekend in Tahoe with all of her best friends. We rented a house and partied as much as we could. I actually haven't been on a trip with friends like that before and I'm thinking it needs to be a yearly event. A highlight was dancing on the beach while a band played and everyone watched us. I am a real sucker for attention, but you know that by now 😉
4. I Met Shania Twain
Based on my user behavior on Spotify, I was selected to be part of a private listening party with Shania Twain for her new album which comes out this month. This was partially just cool because I got to visit the Spotify office, which has been a dream, but I also got to meet *the* Shania Twain! She signed my arm and now my life is complete. This is just one of those cool things I do all the time now. 
5. I Also Went To Saturday Night Live!
As you can tell, I'm running out of bucket list items! SNL did a summer series where they were airing Weekend Update every Thursday night. They posted on Instagram that if you want to request tickets, you should email them. I emailed, and not even 24 hours later, I had tickets! My good friend Sam and I went to 30 Rock and sat in the audience and watched how it all worked. It was my absolute best studio audience experience, and I'm so happy to have been able to do that. Now I know what happens behind the scenes when I watch literally every episode of SNL. #Winning
6. I Got A New Role At Work
I'm leveling up! For about 2 years now, I have been ignited by making new employees love working at my company. I have been training new team members of the Customer Experience team for a while, and I've become very passionate about creating onboarding programs and getting people excited to be where they are. This summer I got a new position on the HR team as a Training and Onboarding Coordinator, which means that I can start taking that passion and that work company wide. I'm going to have a lot of fun doing this work. My career is incredibly important to me, and I'm excited to be moving into a role that feels even more specific to what excites me in my day to day.
Like I said, I'm sad to see this summer go. I'm someone who loves to look forward and plan ahead for what's next, but I thought it would be nice to take a step back and reflect on how awesome my summer was!
I'm so grateful for the people in my life who have been there to make this such a meaningful and memorable summer for me. Two years ago when I came to NYC, this was all I wanted. The friends and the people are what I'm here for, and I'm so happy that I have found such smart, motivated, fun people to surround myself with.
I'm just so happy.
Thanks so much for reading! If you want to see more of me, you can follow me on Twitter or Instagram. Happy Fall!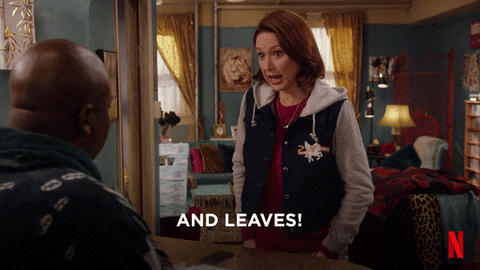 ---
Also published on Medium.